---
---
AO Fishing Website
First Launched:
16 June 2004
Next trip : You name the date and register.
Cost: Free. Pay for own breakfast & lunch (bring along).
Carpool to a pristine lake in the state of Johor.
Depart: morning. Return: evening.
Here's a picture of the place:
Within an oilpalm estate, a beautiful fresh-water lake. To see is to know.
The target: Toman, a member of the Snakehead family.
I am told that you can fish the sebarau with a piece of the oilpalm nut!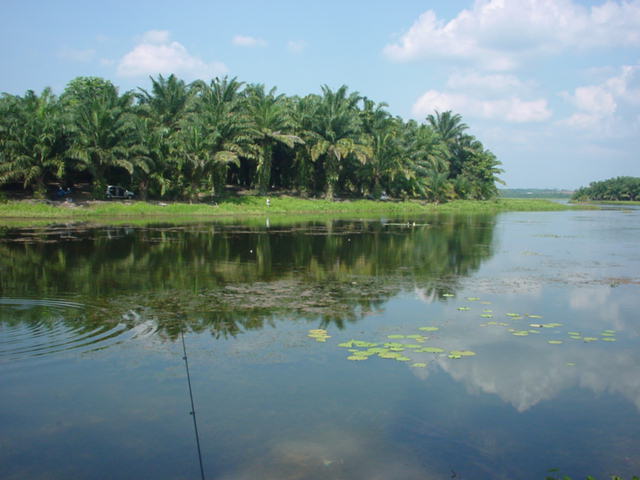 For live bait to catch the toman,
we'll be using ikan keli juveniles
(or freshwater catfish):
---