---
---
AO Fishing Website
First Launched:
16 June 2004
Jetty beside Cruise Centre
---
The Jetty here is quite dangerous as mansize rectangular holes dot the surface of this abandoned metal jetty, especially at night as there is no lighting.
It's quite a pleasant place in the day though, as one can enjoy the sight there - cruise ships coming in and cablecars moving to & fro above.
Fish like snapper, rockfish and selar can be hooked here.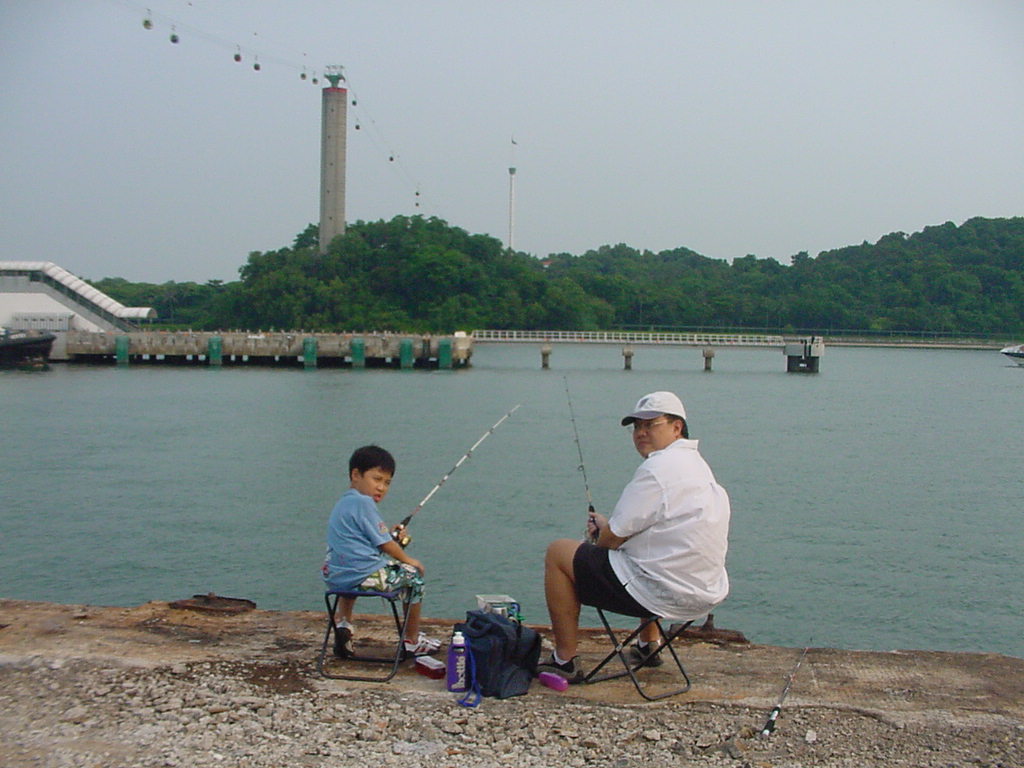 ---